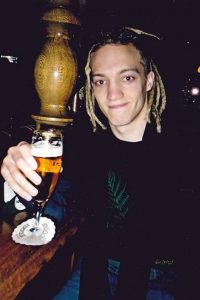 Holy Crap!
Instrumental Cambrian era themed sludge metal?!
If you're the intelligent and biology inclined type of history nerd metalhead (oddly specific? Yes, I also loved it!) you're going to wet your gills over this one. Featuring tracks like "Lightningbolt-Induced Primaeval Ooze Party" and "Eyes x36, Eight-Leggid, 88% Pre-Cambrian Invasion", Melling's drastic soup of emerging bass and swamp bacteria guitar serve up a release as brimming with life as mosquito pool.
Based in Blenheim, R.J. Melling also plays bass in a metal band called SOLISIUM – They just started gigging and are planning to record their first EP soon.
Support and discover on SoundCloud